Yehowa Medical Service (YMS) provides high-quality medical and social services to individuals and families regardless of their social, economic, or ethnic backgrounds.
Mental Health
Yehowa Medical Service will refer all mental health services to our affiliated Mental Health Care facilities to ensure that all patients receive the appropriate care they need.
Senior Services
Through a range of health and nutrition education activities, fitness programs, health screenings, immunizations, and health fairs, we are helping seniors in under-served communities to add years to their lives and life to their years.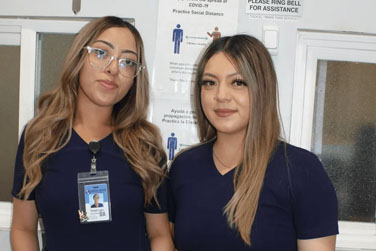 Primary Care
Yehowa Medical Service is a leading provider of primary health services in Los Angeles. YMS team of bilingual physicians & health care professionals deliver patient-centered care focused on prevention quality outcomes & the latest in chronic disease care management.
Health Education
Yehowa Medical Service offers various programs that focus on prevention, self-management, and healthy lifestyle behaviors. Classes and health education materials are available to patients and community members free of charge.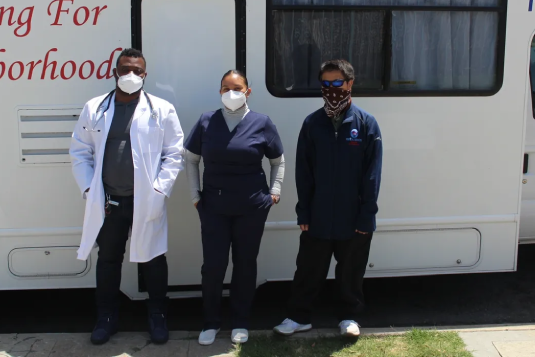 Yehowa Medical Service dedicates its services to the well-being and convenience of our patients. Please contact us for schedules and additional information.
Due to our continued commitment to providing quality healthcare to the communities within which we serve, Yehowa Medical Services (YMS) now has a Mobile Unit that goes out into the communities to provide the same quality care patients receive at any of our three offices but at the location closer and at little or no cost to them. Thereby saving them the time and energy from the long commute which is a big deterrent to most of our patients. The Unit is equipped with state-of-the-art medical equipment and a very friendly and professional staff to cater to all patients' medical needs.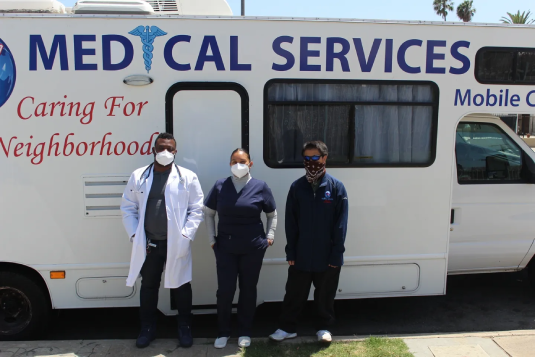 Besides accepting all Medical Insurances like Medi-Cal, Medicare, Family Pact, Healthy Families, etc., Some of the comprehensive care provided by the YMS Mobile Unite include:
You can count on quality care delivered by our team of bilingual and bicultural doctors, nurses, health educators, and peer counselors. YMS wants to be your partner!